Each Summer our SBC-IBC hosts a Summer Event, and the last several years we have gathered for a Social before attending a play, presented by PCPA Pacific Conservatory Theater.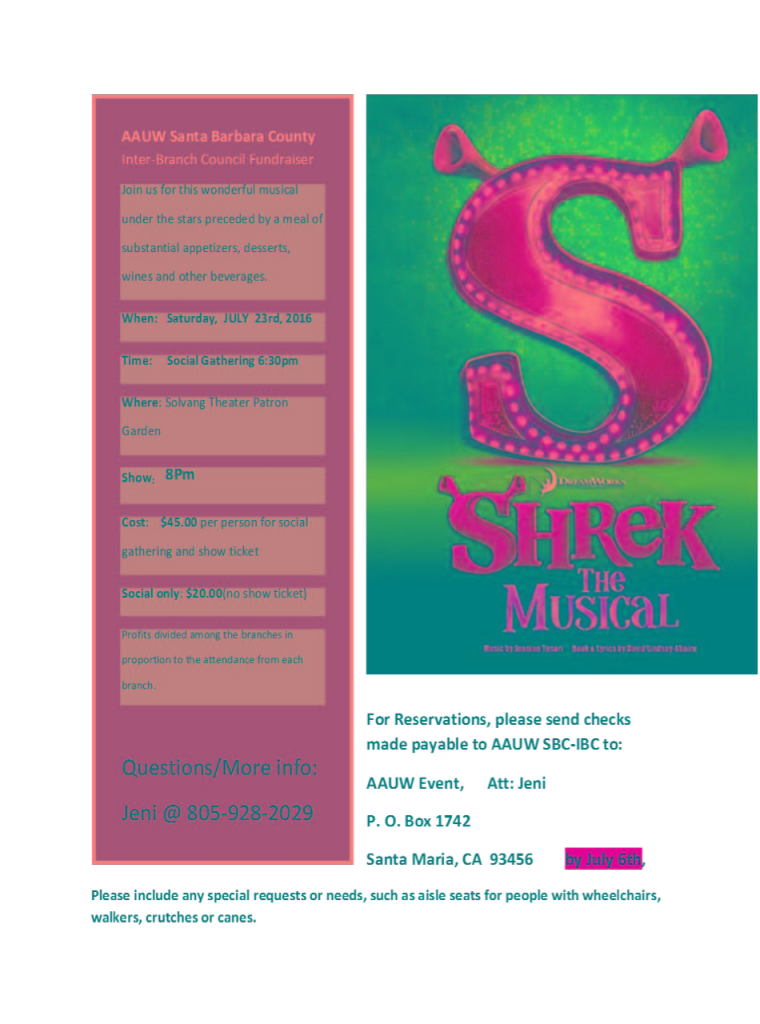 This year we enjoyed SHREK the Musical, in all its comedic splendor.    Brad Carroll directed this stage production, featuring Erik Stein as Shrek, Nathan Andrew Riley as Donkey, Karin Hendricks as Fiona, Michael Jenkinson as Lord Farquaad, and an extensive supporting cast for the fairytale characters, parents, castle guards, and a very special Dragon!  More information about PCPA productions and photos of the shows are available at the pcpa.org website.
We welcomed Susan Dexter, a PCPA Alum, to our fete, where she shared a few stories of her 13 years with 4 Artistic Directors.  Susan, an actress and producer,  and her husband John Dexter, Set Designer and Producer,  were a part of PCPA during some of its most formative years.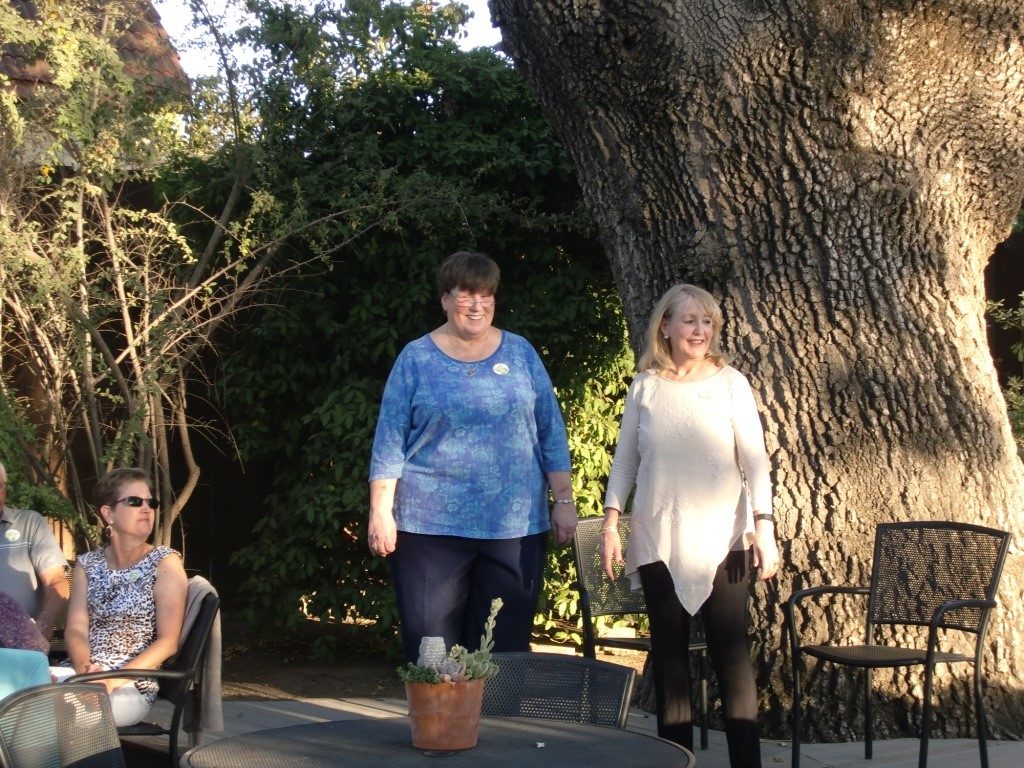 About 45 members, family, and friends shared food and drink, friendship and conversation, fun and laughter on a calm evening at the Solvang Theaterfest.