WHEN: SATURDAY, MAY 21 ST TIME: 11:30 – 2:00 P.M.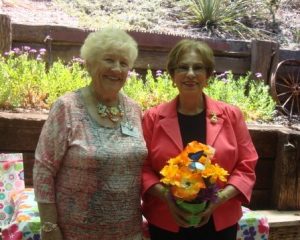 Where : KIRK'S WINDMILL FARMS 1275 N. Thompson Ave. Arroyo Grande
COST: $20 per Person
LUNCH: Chicken salad sandwich, green salad, appetizers, cake & beverages
The Windmill Farms has a daily farmer's market, gourmet foods, pottery and garden art. Come a bit early and enjoy a relaxing walk through the grounds, which features succulents and roses, or peek inside for a wide selection of fruits, vegetables, gifts and gourmet delights.
Take Los Berros – Thompson Road exit off Hwy 101. The farm is located on the east side of the freeway. Rides will be provided, please let Marion know.
(Remember: a reservation made is a reservation paid Handicap accessible venue)
We had a wonderful turnout of nearly 30 members for the 65th Installation of Officers. We shared a luncheon of Chicken Croissant Sandwiches, salad, beverages, and cake dessert. Yummy food, good friends, fun conversations, always lend to a lovely day.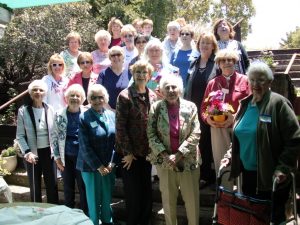 The Installation Party Theme was "Board Games" … and Marion even had a game for us to participate in from our tables! Each officer installed was given a game, with a name, chosen for her particular office. Giggles abounded as each officer pulled her game from her gift bag. We look forward to supporting this board in the year to come. Congratulations Ladies!